For PVC Water Supply Pipes
Product Detail
Product Tags
Calcium Zinc Stabilizer HL-318 Series
Product Code

Metallic Oxide (%)

Heat Loss (%)

Mechanical Impurities

0.1mm~0.6mm(Granules/g)

HL-318

25.0±2.0

≤5.0

<20

HL-318A

31.0±2.0

≤5.0

<20

HL-318B

26.0±2.0

≤5.0

<20

HL-318C

24.0±2.0

≤5.0

<20
Application: Environmentally friendly PVC water supply pipes
Performance Features:
·Safe and nontoxic, replacing lead and organotin stabilizers.
·Excellent thermal stability, lubrication and outdoor performance with no Sulphur pollution.
·Good dispersion, gluing, printing properties, color brightness and firmness of the final product.
·Unique coupling ability, ensuring the mechanical property of the final products, decreasing the physical deterioration and prolonging the working life of the device.
·Ensuring uniform plasticization and good fluidity for the PVC mixture, improving brightness, uniform thickness, and performance under high water pressure.
 
Safety:
·Non-toxic material, meeting environmental protection standards such as EU RoHS Directive, EN71-3, PAHs, PFOS/PFOA, REACH-SVHC and the national standard of water supply pipe GB/T10002.1-2006.
 
Packaging and Storing:
·Compound paper bag: 25kg/bag, kept under seal in a dry and shady spot.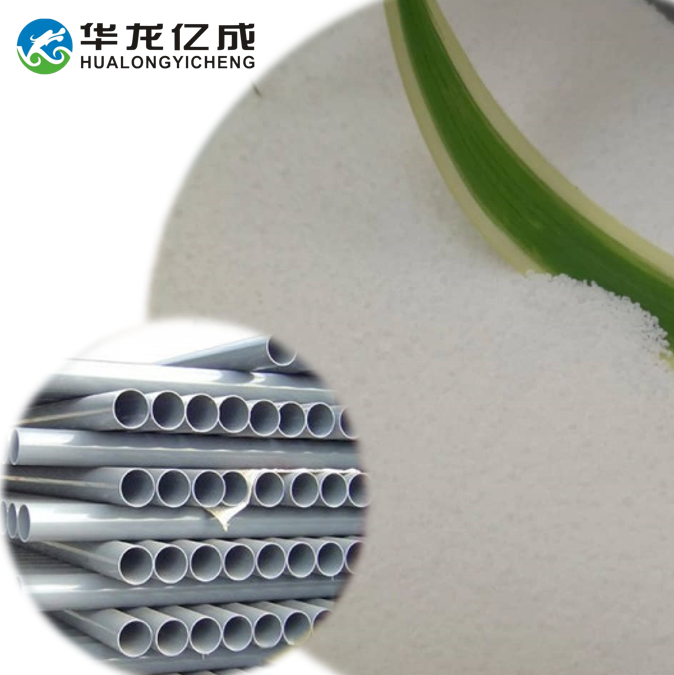 ---
Previous:
For PVC Water Supply Pipe Fittings
Next:
For PVC Window Profile
---
Write your message here and send it to us